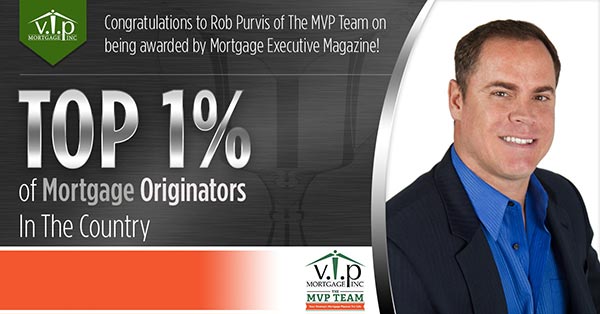 Arizona-based V.I.P Mortgage, Inc. announced that loan originator, Rob Purvis, has ranked as one of the top 1% of mortgage originators in the nation, by Mortgage Executive Magazine.
Purvis is a Senior Loan Originator at VIP Mortgage, leader of the MVP Team, and one of the two Tucson based Loan Officers who achieved this milestone and national recognition. He encourages his team to grow relationships with realtors, business owners, and clients in order to be successful.
"We applaud Purvis and his team on this exceptional achievement," said Jay Barbour, President and Founder, VIP Mortgage, Inc.  "Their achievement can be accredited to their beliefs that home is where the heart is and community is key."
The Oracle Rd. branch is located at 5401 N Oracle Road, Tucson and can be reached at (520) 777-1055.
Mortgage Executive Magazine features Purvis in the Winter 2017 Edition "Top 1% Mortgage Originators in America 2016".
Categorized in: News, Uncategorized